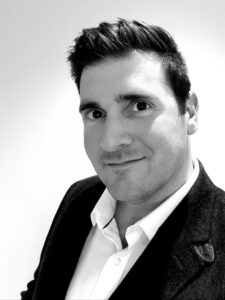 Captec has gained another new member, James Rickwood, who joins as their Business Development Manager.
Working alongside the existing sales team, James' efforts will be focussed in the defence sector, where he will be responsible for driving Captec's computing solutions, especially the rugged server business.
James said: "I'm thrilled to be joining the Captec team at such an exciting time. It's great to see such a wide range of leading-edge capabilities on offer, and I'm looking forward to working closely with the existing team to help drive the business forward."
James joins from Westek Technology with over 10 years' experience in consulting on computer solutions and selling customised rugged server systems. With his previous experience, Captec is looking forward to bringing their full range of capabilities to new and existing customers within the defence sector.
About Captec:
Captec puts technology into demanding environments, bringing you closer to the data that matters. In an age where humans and computers are converging fast, we keep your applications running, anywhere.
Our multi-disciplinary approach combines high-power computing, wireless electronics, and embedded software, within rugged electro-mechanical system design, to support your technology in any environment. We can meet the exact requirements of any application across multiple industries, irrespective of complexity or environmental demands.
From mobile tablets and boxed computers through to complex racks and innovative IoT platforms, we design to any form factor. We engineer reliability, provide comprehensive support, guarantee compliance, maximise longevity and overcome the limitations of commercial computing.